Satisfied clients and customers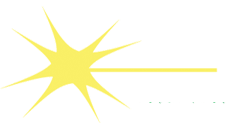 Here at Field Electric the number one area of focus for us is providing the highest level of customer service possible. We understand that every project is unique to your specific situation, and we're committed to developing the right solution that fits your needs.
Seth Field and his assistant, Joel, of Field Electric are a pleasure to do business with and I look forward to working with them on other projects. Seth and Joel do excellent quality work and they are great at communicating what and why they do things. They kept me well informed and were available by phone and email at all times. They were flexible about additions to the job and changes in my work schedule and they got the job done quickly and efficiently. They are even great at making good suggestions for circuits, lights and other improvements to my house. Field Electric gets and AAA+++
What a pleasure it was working with Field Electric! My husband and I were looking to invest in a new generator and weren't quite sure how big to go. Seth was very helpful in answering our questions and his insight happily guided our decision based on our needs. Field Electric professionally installed and wired our generator and with very reasonable rates. We certainly will be calling Seth in the future with any electrical issues!
We hired Seth to work on the home we bought in Yarmouth. Seth was wonderful to deal with from getting estimates to the final product. He is very conscientious about doing things the way they should be done....the right way. He takes the time to explain what he is doing and why he's doing it that way. We have more work to do and we will call him to set that up as well. If you hire Seth and his crew, you will be pleased with their service and their work.
Solid across the board! Prompt service, very friendly yet professional, and knowledgeable about the product. Generator was on backorder but as soon as it came in, it was installed.
The dealer is fantastic! I would highly recommend Field Electric!!! They came every time they said they would, and if they couldn't for some reason (weather, etc.), they contacted me to let me know. They were very friendly, professional, and courteous. They answered all of my many questions. Also, they let me know, every step of the way, what they were doing and why. Working with Field Electric was a great experience!
Install a Fixed Generator. All workers were very respectful and courteous.
Install Electrical Switches, Outlets, and Fixtures. Fast and responsive. Did excellent work and wanted to make sure I was satisfied upon completion.
Install Electrical Switches, Outlets, and Fixtures. Field Electric rewired our home that was still on knob and tube wiring. The house was fully brought up to code. Seth and his electricians were timely and explained what was needed. Because this was a big job Seth worked to try and keep costs down. He went beyond replacing a faulty sump pump. He communicated clearly his expectations of the job and stayed within his anticipated time frame and quoted budget. He is generally pleasant and cares about his work
Installed a Generator

I contacted ServiceMagic when I decided to purchase a standby generator. I got very quick response from Seth Field of Field Electric. He was in my area and stopped by my house that same day to inspect the location and access my needs. Seth was very helpful. He listened to my objectives and made suggestions that fit my situation. Field Electric handled the entire job, from purchasing and delivering the generator, to final installation, including annual service. Seth contacted the propane supplier and scheduled an installation date. . No other supplier offered a complete installation. I would highly recommend Seth Field and Field Electric.
Install Electrical Switches, Outlets, and Fixtures. Quality of work was good. I had a few plaster walls that required patching, but that was to be expected. Seth was very responsive after e-mails or phone call. I would recommend them to others.
Electrical Wiring or Panel Upgrade. Seth was awesome and I will be hiring in the future.
Electrical Switches, Outlets & Fixtures - Install or Repair. Very prompt, Professional, did good work at a fair price. I would recommend.
Generator - Install. Responsive, Timely. Made a recommendation that saved me money. I would recommend him to anyone!
Electrical for Home Addition or Remodel - Install. He was great. He was always on target. He was wonderful and very professional. He and his helper were nice young men. He showed up every time he was called.
The work was completed in a timely and professional way. They were very neat and cleaned up after the job was completed They were courteous. We were very satisfied and have all ready recommended them to a friend.
They do great work. I would recommend them to anyone.
I had Field Electric install a generac 20kw generator at my house , he did a A++ service ,great person to work with and to talk about the product he sells and services . Will have him and his crew to do more work for me..